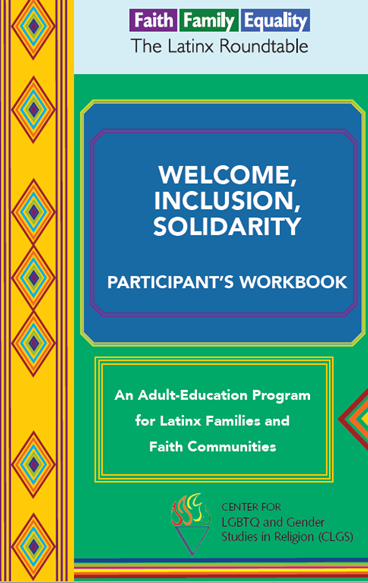 Created by the CLGS Latinx Roundtable, this educational program offers learning opportunities for Latinx families and faith communities to come to accept, understand, and affirm LGBTQ+ persons in their families and congregations. This is also an opportunity to fully claim the values of inclusion and solidarity for our families and faith communities.
This 5-session curriculum covers the following topics:
Latinx People and Families Value Community
Latinx Families, Faith Communities, and LGBTQ+ Members
Gender, Sexuality, and the Bible
We are Called to Love and Include One Another
Solidarity is Sacred Action
Available in Spanish and English, the curriculum includes a Facilitator's Guide and a Participant's Workbook; both can be accessed below in both languages.
---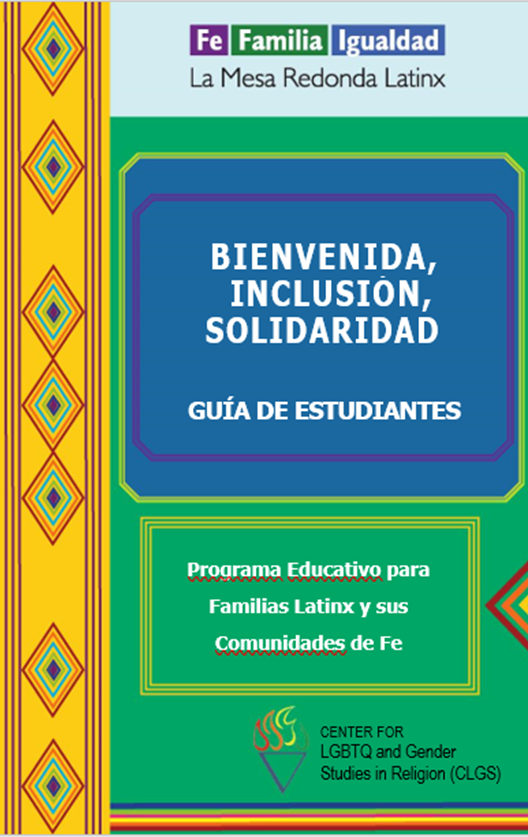 Nuestro CLGS Currículo Latinx es una programa educativo provee una oportunidad para familias Latinx, y sus comunidades de fe, alcanzar la aceptación, entendimiento, y afirmación de las personas LGBTQ+ en sus familias y congregaciones. Esta es una oportunidad, también, para vivir plenamente los valores de inclusión y solidaridad en nuestras familias y comunidades de fe.
Este plan de estudios de 5 sesiones cubre los siguientes temas:
Personas y comunidades Latinx valoran la familia
Familias Latinx, comunidades de fe, y personas LGBTQ+
Género, sexualidad, y la Biblia
Tenemos el llamado de amar e incluir
Solidaridad es una acción sagrada
Disponible en español e inglés, el plan de estudios incluye una Guía del facilitador y un Libro de trabajo del participante; se puede acceder a ambos a continuación en ambos idiomas.
---